These are a selection of our recent past and current work and some information is deliberately disguised to respect sensitive matters. Many of our projects of necessity have to remain confidential. Updated December 2016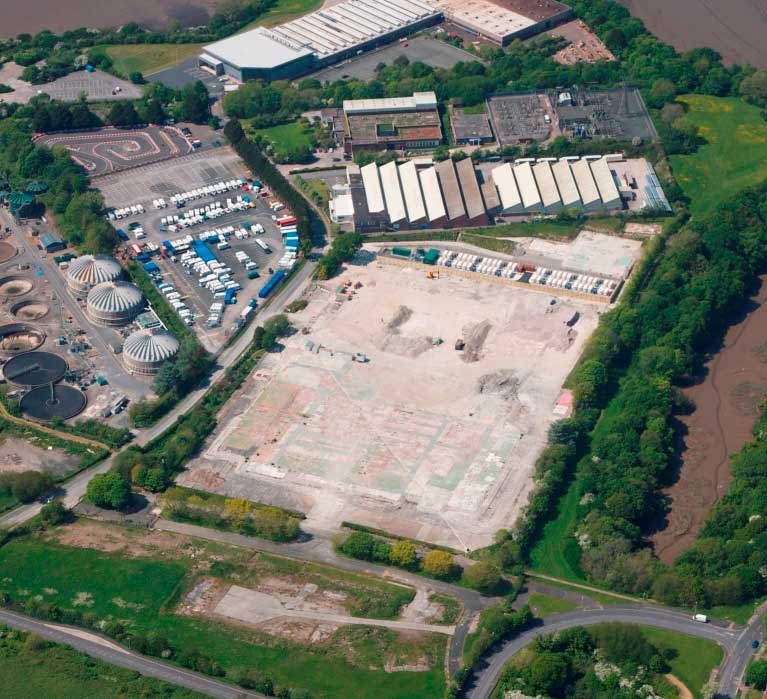 PLYMOUTH – employment regeneration project on 22 acres
When Toshiba announced an exit of production to Eastern Europe the former Bush radio works from 1948 with later extensions comprised over 8 acres of buildings well past their economic use. Acquiring at the right price on behalf of clients the newly named Plymouth Enterprise Park has been transformed into a series of new sites for local and regional businesses. Within two months of acquisition the first occupiers were in contract and the process on the majority of the site took two years to complete as the economic recessionary pressures in 2013 began to release bringing an upsurge in demand which needed to be identified and harnessed.
acquisition
strategic planning
markets
local knowledge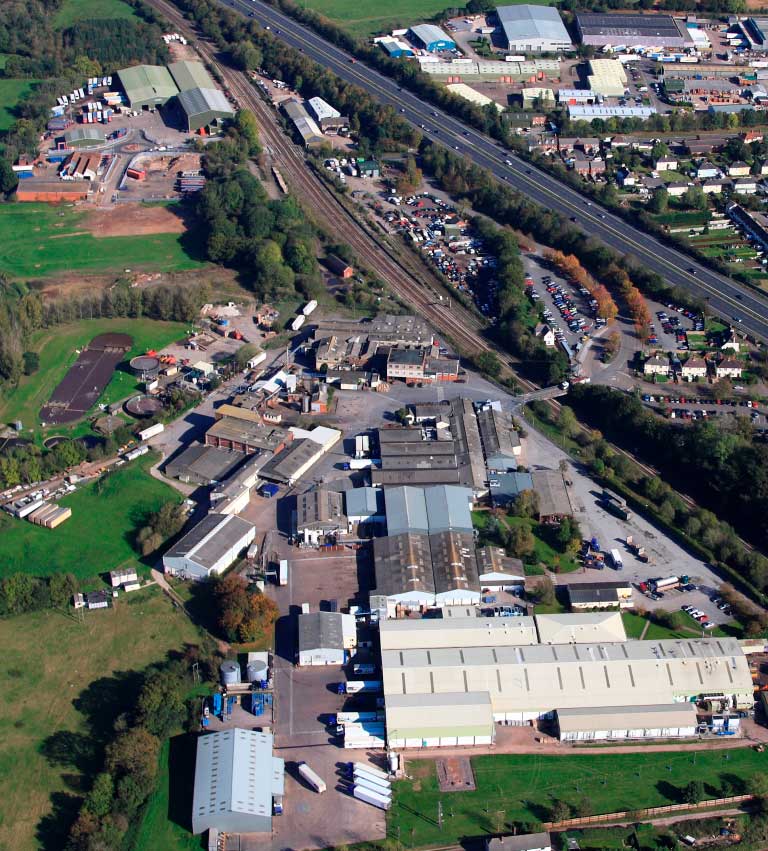 M5 INDUSTIAL LOCATION – Access and Energy
Long-term security of value required to landlord of 50 acres occupied by a major food manufacturer in a changing world. Advice on lease terms and redevelopment arrangements so as to maximise a medium term income and future exit plan for private clients. Securing new access arrangements and long term lease to anaerobic energy producer who will harvest input digestive from adjoining food manufacturer.
long term strategy
leases
energy markets
incidental planning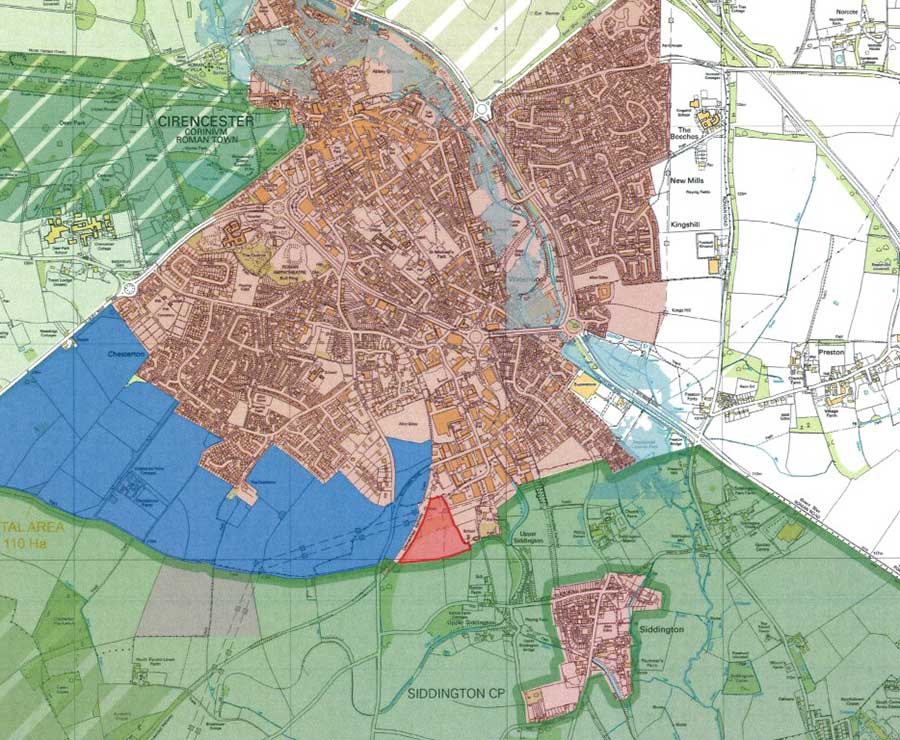 CIRENCESTER – edge of town family housing
Advice on option agreement to well respected local promoter seeking to add value to about 25 acres of land with community benefits to school and open space. In sensitive location requiring high quality execution to secure planning in a place that is not delivering. Still to be determined.
option terms
strategic planning remit
marketing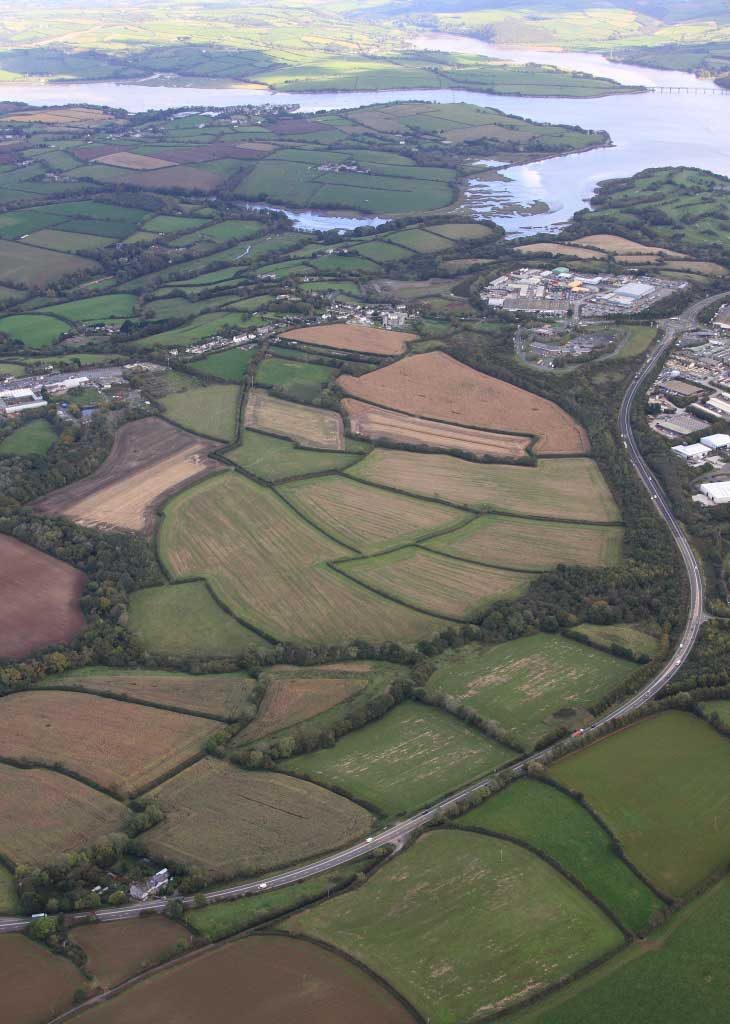 South East Cornwall – Broadmoor Farm new community
Under one ownership securing a promotion agreement with one of the most experienced and successful UK land promotion organisations secured resolution to grant for 1000 houses and many associated facilities with 24 months and legal agreements to follow. First release of land expected 2017.
market research
promotion agreement
planning strategy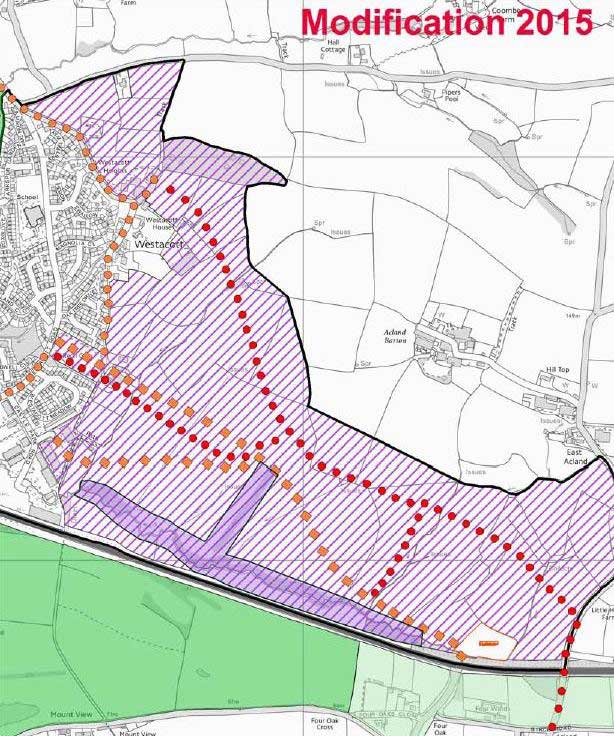 North Devon – Barnstaple Urban Extension
Acting for five families by bringing then together in a landowners co-operation agreement. And then securing funding and planning expertise to take forward about 175 acres of land as the next major extension to Barnstaple as desired by the local plan. Such work ensured the land remained in the eye of the planning authority as the most suitable allocation for major growth in the town to 2033. Housing, employment, school and open space will be provided as well as a major contribution to traffic and highway arrangements for this part of Devon.
landowners agreement
strategic thinking
funding
contract terms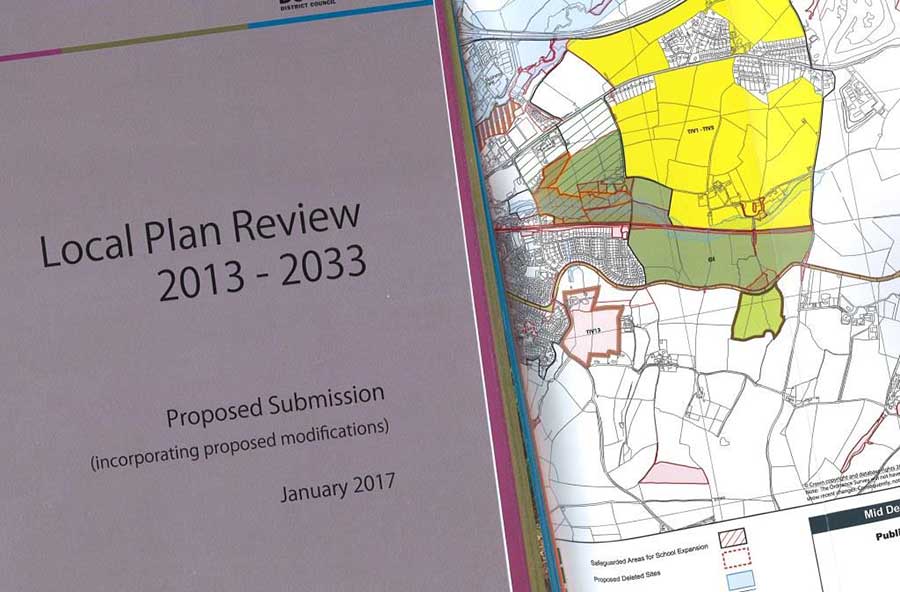 Local plan review Devon
Scrutinising the 200-page documents produced by local government as the proposed submission of a LOCAL PLAN is essential background to planning the future in a particular area. Currently acting for over a dozen landowners on various sites in MID DEVON to assist in changing the view of the local authority and government representatives as to how sound the plan may be going forward in terms of housing, employment and policy delivery.
Future strategies
Planning forums
Aniticipating planning process